Therapy is an opportunity to improve your life in many impactful and valuable ways. It is a process that focuses on a deep and clearer understanding of yourself. Therapy allows you to gain awareness of any of your beliefs that may be creating your current circumstances. It guides you to new beliefs and empowers you to make changes that you may have only dreamed of before now. As your self-awareness increases, you will be able to shift your thoughts, feelings and actions in order to get what you truly want and need out of life. Our sessions together will be specific to your individual needs. We will work at a pace that is comfortable for you. Together we will focus not just on your deficits and problems, but your strengths as well. Imagine the therapy session where you realize you are on the path of transformation and are becoming the person you have always wanted to become. Our work will explore what is standing in your way and what is holding you back, so that you can live more fully. I call this living wholeheartedly and authentically. Picture life with more joy, ease and peace…. This is what therapy is like with a highly skilled, caring therapist. This can be your journey into a new way of being and living life. Believing in yourself and your ability to overcome challenges and obstacles is the beginning of empowerment. Empowerment impacts positive change. Psychotherapy is a process that encourages empowerment and change. It facilitates the exploration of the self. Our work offers a deep exploration of self that opens up a beautiful world of possibilities and transformation. With insight and awareness, you are no longer destined to repeat the same responses, reactions, thinking and behaviors.
Christian Counseling
Are you searching for a highly-trained Counselor who is rooted in Christian values? Are you seeking a professional counselor that respects your faith and values? If this is what you or your loved one needs I am here for you. I have been exposed to church all my life. I have come to understand that the Christian life is not about being religious. It is, however, about being in a relationship. A relationship with God based on what He has done for us on the cross. Read more…
Relationships
The area of your life known as relationships is my area of expertise. Relationships cover a broad spectrum of life. We have Relationships with family, with friends, co-workers and significant others, as well as our spouse or partner. Family, unlike any other relationship has a deep, generational history and impact, creating greater passion, emotions and pain than most all other relationships. Read more…
Individual Counseling
I specialize in working with adults who've experienced early childhood trauma. Trauma is complicated. It is not one size fits all. What do I mean by that? When you experience something that is too overwhelming to understand and tolerate, that is trauma. Another person may have a different response, but please hear me when I say that does not, nor should it, minimize the impact the experience had on you. Read more…
Mindfulness & Meditation
Mindfulness in its most simplistic form is defined as being aware of where your mind is at any given moment. The next step to mindfulness is developing the skill of being aware of where your mind is and bringing your thoughts back into the present moment. In our work together you will be offered mindfulness exercises in session that are meant to be practiced daily in between sessions. I work in this way because I believe in empowering you and providing you with tools you can use to better your life. Read more…
I am a Licensed Marriage and Family Therapist with a Master's of Science in Counseling.
As a therapist, I take a wholehearted approach to therapy and consider all aspects of health – mind, body, and spirit – when working with you. My areas of specialty include anxiety, relationship issues, and depression.
I specialize in working with adults who have early childhood trauma.
The therapy I provide includes both individuals and couples, from busy professionals struggling with anxiety and stress, to overwhelmed partners failing to meet both their individual needs and the demands within their relationship.
I love, love, love being a therapist. This profession makes my heart sing. I feel so honored to be entrusted with the life giving work of this profession. Getting to witness joy, inspiration, and confidence return to my client's lives is the greatest reward.
I work closely with other health professionals who offer alternative means to achieve improved health. Our approach to health is both holistic and wholehearted. Your needs are important and rather than treating the symptoms or behaviors that are causing your problems, my approach offers a serious look at the root cause and supports solutions that set you up for success.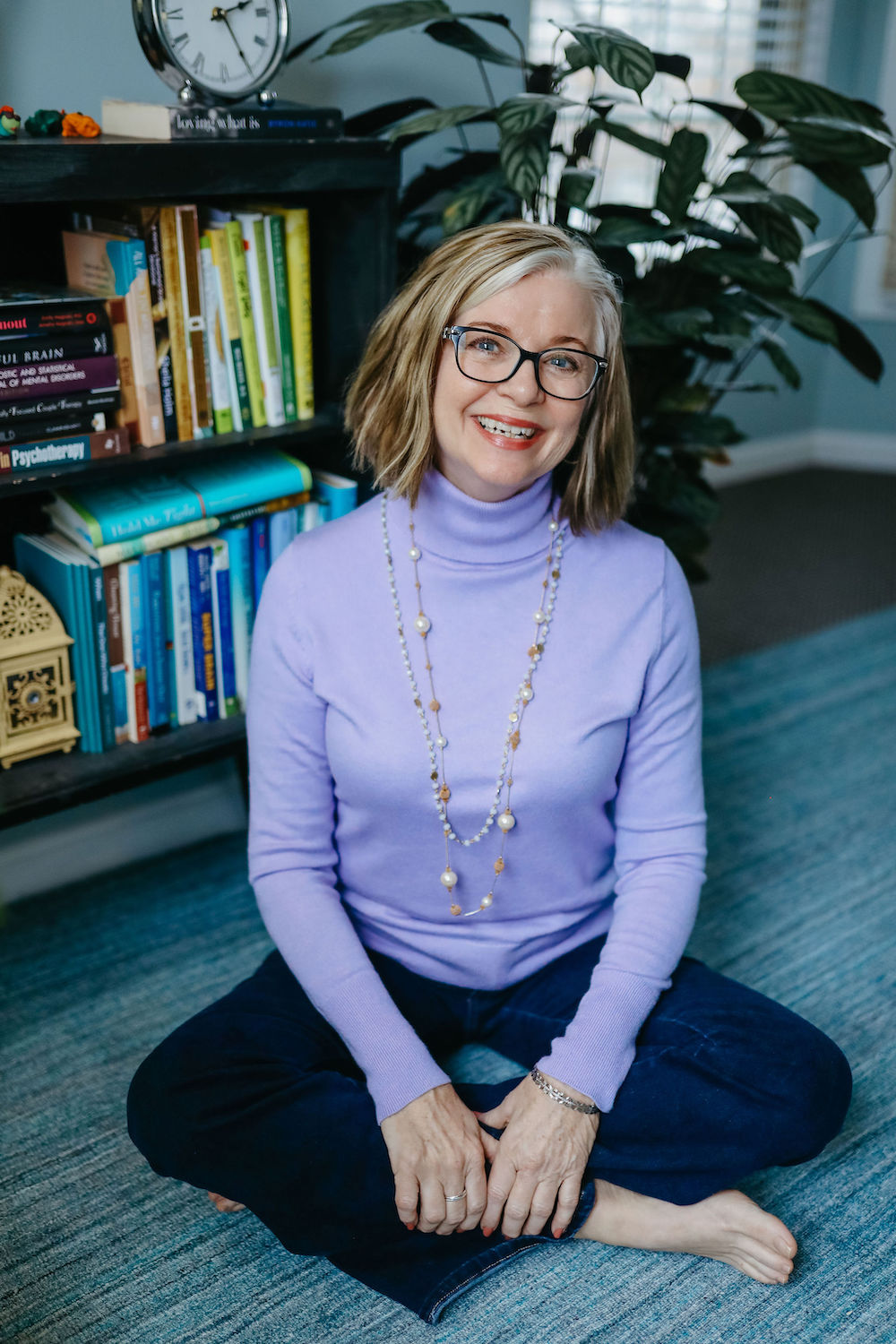 Joyce D. Scherdin, MSC, LMFT