Sleepless nights, tension filled days, and living on edge all the time has to stop!
Clients share their frustration with me over the fact that the stress just won't go away. You've tried everything you can think of, and for a while now you've accepted this is just the way it's going to be.
Worrying all the time.
Being on edge day after day.
Feeling confused or uncertain when it comes to making a decision.
Life wasn't always this way.
Set Up Your Free Consultation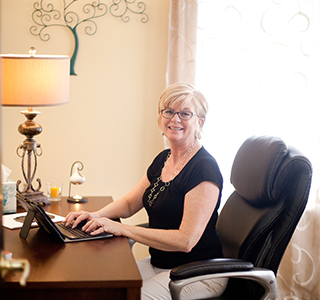 The next step is simple:
Call (502) 396-0087 or fill out the contact form.
I look forward to hearing from you.
–Joyce Scherdin
Therapy gently awakens your inner wisdom and gives you the tools necessary to replace the old pattern of sleepless nights, tension filled days, and living on edge.
As awareness grows so will your courage to make the changes you desire.
If better sleep, happier relationships, and more purpose and meaning in your life is what you're seeking, then give me a call.
If you're wanting to develop healthy medication-free strategies to reduce anxiety, then give me a call.
Are you eager to learn what we can do to move you toward a restful night's sleep?